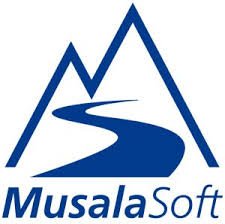 Business Development Associate
About Musala
Musala Soft has been a reliable software engineering services partner for its clients since the company's inception in 2000. We take pride in serving successfully and achieving results for demanding clients like IBM, Deutsche Telekom, Commerzbank, VMware, T-Systems and many other organizations, big and small, which are driving innovation in their industries. The average duration of the uninterrupted business engagement with the top 10 clients in our current portfolio is more than 9 years.
Innovation and applying emerging technologies have always been a significant part of our strategy. With the expertise and devotion of our great team of more than 500 professionals we have been delivering for years projects involving IoT, Big Data Analytics, Cloud, Artificial Intelligence & Machine Learning, Virtual and Augmented Reality.
About the Business Development Team
Our multinational Business Development Team is responsible for the end-to-end sales cycle at Musala Soft – from demand generation and identifying opportunities to closing enterprise deals. To achieve success we employ a fully open approach for consultative selling through building strategic relationships and serving as a trusted advisor to the client during all stages. This requires deep understanding of both our own software engineering industry and craft but also of our diverse clients' business and IT specifics, challenges, needs and goals.
About the Role, Responsibilities
In this entry-level Business Development position your responsibilities will mainly involve assisting your team members in a diverse range of activities. You will have numerous opportunities to learn and grow in the areas of Business Development and Sales. Additionally, you will also acquire knowledge about the Software Development processes and business domain in general. You can expect your regular tasks to include:
Creating and updating marketing, sales and technical materials
Assisting in the preparation of sales pitches, presentations, references and other documents
Communicating and collaborating with technical and non-technical colleagues with different seniorities
Conducting market research, sourcing and profiling
Helping to create and implement plans for participation in different types of events
Helping to analyze and qualify inbound leads
If you are interested in joining our Business Development Team, please send us to job@musala.com your CV and share with us why you think you would be a good fit for this role.
Requirements
The following skills would help you be successful at this role:
Excellent English and Bulgarian language skills
Very good writing skills – ability to create well-structured meaningful texts without clichés
Strong interpersonal and communication skills
Willingness to build a career in Business Development and Sales in the IT industry
Integrity and reliability
Attention to detail
Analytical thinking
Ability to self-organize and achieve objectives within committed timeframes
Strong advantages would also be:
Knowledge about the software development industry
Spanish or German language skills
What we offer
Competitive salary, individual career growth plan with regular performance assessments
Opportunities for professional growth – multiple knowledge sharing seminars, sponsored technical and non-technical trainings, in-house language courses, certification plans, a library with a vast selection of technical and business books and materials
Additional health insurance
One additional vacation day annually per every calendar year served
Flexible working time
Comfortable work environment, office location right next to an underground station
Snacks, drinks and fruits at the office
Team buildings and celebrations
Doroteia Nikolaycheva Georgieva  |  Talent Acquisition Lead |  Musala Soft JSC
www.musala.com  |  t: +359 2 969 58 21
doroteia.dimitrova@musala.com
HQ address: World Trade Center, 36 Dragan Tsankov blvd., Sofia 1057, Bulgaria